Join the Nutricia Satellite Symposium at the 10th International Nutrition & Growth Conference
Welcome back! After 3 years of virtual congresses, we are counting the days to meet you again at the 10th international conference on Nutrition and Growth. As part of Nutricia's commitment to deliver high quality and relevant educational programs. We cordially invite you to our scientific satellite symposium to join globally recognized experts sharing their knowledge and personal insights in Faltering- and Catch-Up Growth in the first 1000 days.
Register here
Nutricia's Satellite Symposium
The 10th International Nutrition and Growth Conference will take place between 30 March - 1 April 2023 in London, UK.
Visit the Nutricia Satellite Symposium and the Nutricia booth #12 to learn more about the latest insights on biotics from globally recognized experts.
Don't forget to save the date in your calendar.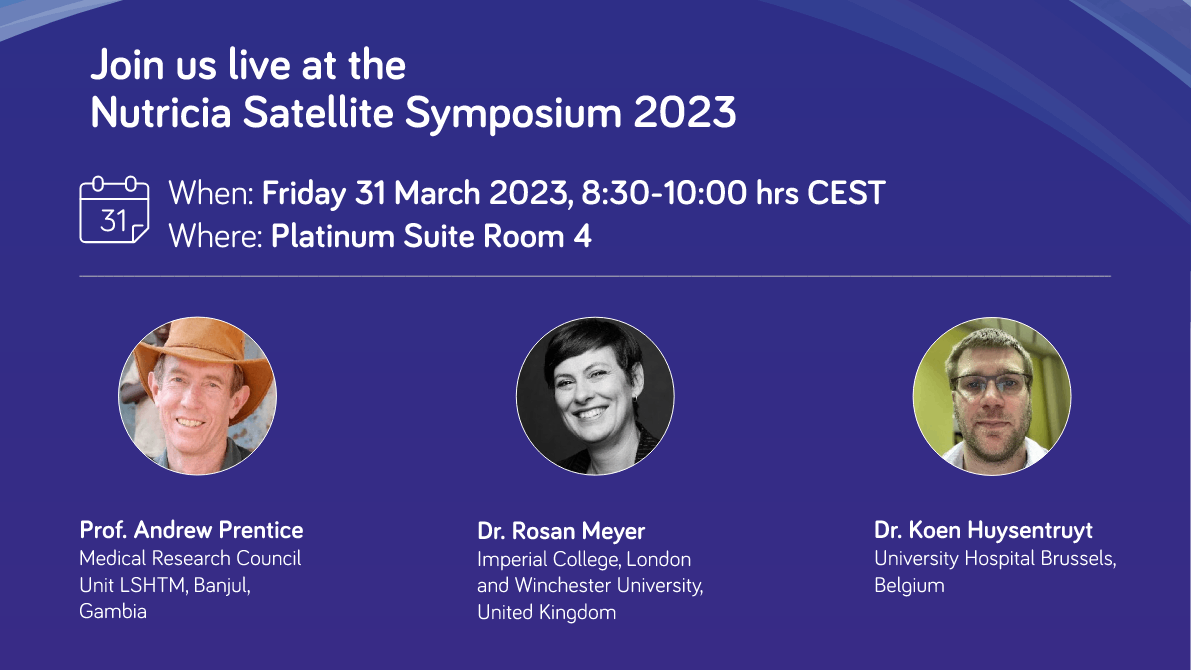 ---