Nutricia Expert Debate @ ISICEM - learnings from the pandemic for nutritional care
The COVID-19 pandemic has impacted many aspects of our lives in big and small ways. In healthcare it has accelerated transformation that was underway but also laid bare areas of impact and care that remain insufficiently addressed.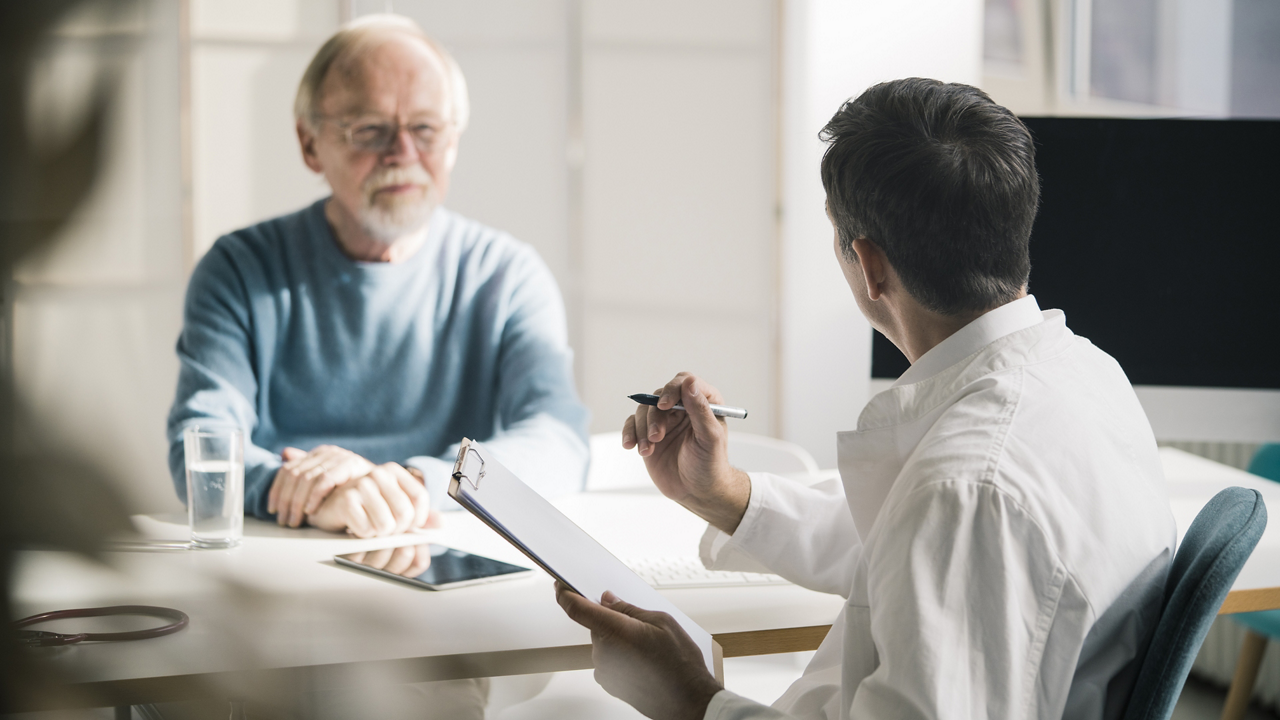 In the Nutricia expert debate at the virtual International Symposium on Intensive Care and Emergency Medicine (ISICEM) experts drew learnings from COVID-19 for nutritional care in Intensive Care Units (ICUs) and beyond. During the expert debate three learnings were brought to the forefront:
Muscle wasting and adequate nutritional care
The majority of coronavirus patients, especially those who required mechanical ventilation, were enterally fed. Many of them though, were admitted to ICUs much longer than the average length of stage of 2 days.
Dr. Zudin Puthucheary, Senior Lecturer London Medical School & Honorary Consultant in Intensive Care at the Royal London Hospital explains: "One of the big worries about these patients with coronavirus is their long length of stay and prolonged illness – provision of adequate nutrition is fundamental for the prevention of muscle wasting. Patients with coronavirus have lost a vast amount of muscle and are significantly physically disabled at the end of their Intensive Care stay."
Impaired immune function & patient recovery
The pandemic has brought renewed awareness to the significant effects of the loss of lean body mass on patient outcomes. Profound and persistent weakness, may leave people unable to perform the activities of daily living but also their ability to undergo rehabilitation programs.
Beyond that, loss of muscle mass can lead to impaired immune function and the risk of secondary infections or complications further prolonging hospital stays. Prof Philip Calder, Professor of Nutritional Immunology, University of Southampton states: "Loss of lean mass and decreased muscle function together with all the things that go with that is mirrored by a weakening of the immune system. Strategies incorporating nutrition that target lean mass can also target the immune system".
Adoption of digital tools and e-health
Digitalization of healthcare has accelerated especially as a result of isolation measures for patients both in hospital and at home necessitating digital tools to better monitor patient care and recovery. Dr. Albertus Beishuizen referred to the example of the NutriCalculator App that is based on validated algorithms and helps calculate the nutrition a critically ill patient requires. The algorithm behind the app has been shown to improve nutritional intake with a resultant decrease in mortality, is now also used beyond ICUs at ward level. The NutriCalculator app can be downloaded in the Apple App Store and the Google Play Store.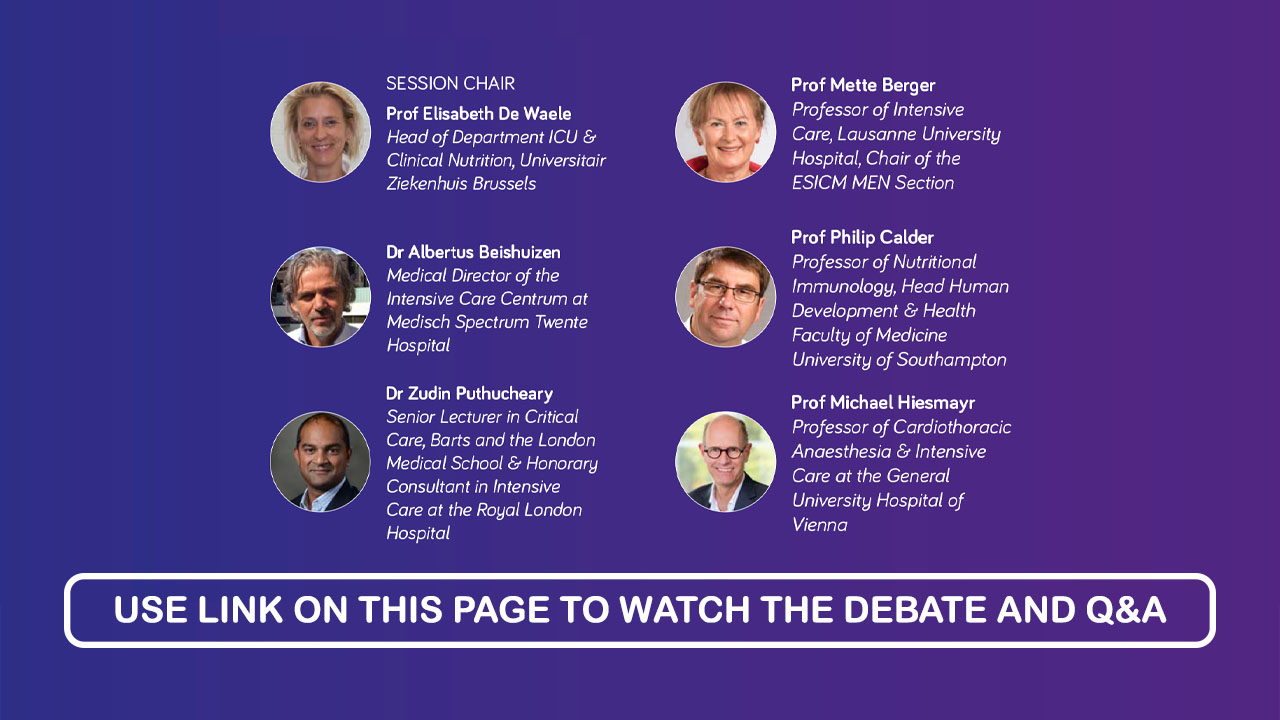 Nutrition support in a Post Covid world: Problems, solutions and renewed awareness
Prof Elisabeth De Waele, Prof Mette Berger, Dr Albertus Beishuizen, Prof Philip Calder, Dr Zudin Puthucheary, Prof Michael Hiesmayr
Watch the virtual expert debate