Alzheimer's Disease product
The Nutricia product below is intended for the nutritional management of diseases and related medical conditions and therefore should be used under medical supervision.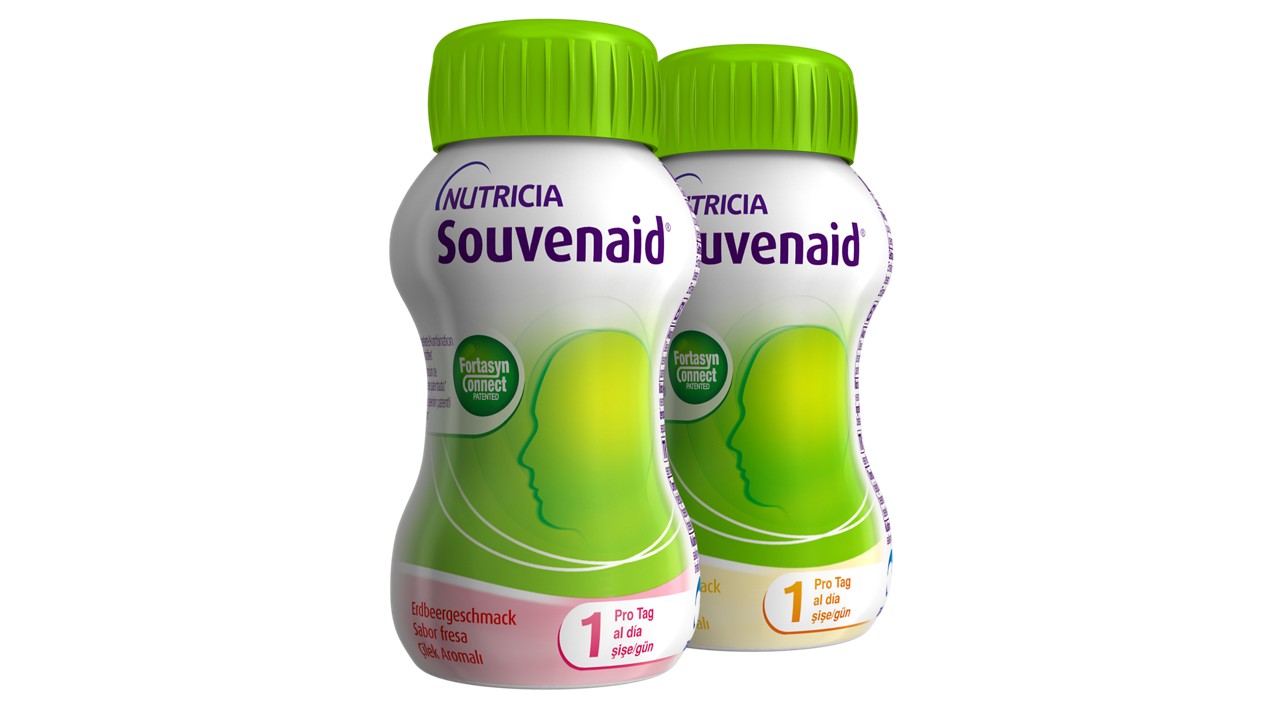 Souvenaid
Souvenaid is a food for special medical purposes for the dietary management of early Alzheimer's disease.
For use under medical supervision only, Souvenaid® is a new approach in medical nutrition for people with early Alzheimer's disease. It provides a unique combination of nutrients designed to support brain connections (Omega 3 DHA and EPA, Uridine monophosphate, Choline, B‐vitamins and other co‐factors).
Find out more