The road to recovery after COVID-19
The role of medical nutrition in Lydia's COVID-19 recovery journey
Watch Lydia's story on her personal recovery journey following the effects of COVID-19
Lydia's story
"When COVID-19 broke out, I felt that it was my duty as a Healthcare Assistant in a nursing home to care for others. But it wasn't long before I became infected myself.
I woke up the morning after a double shift and immediately knew that something was wrong. I had a high fever at noon and by the evening I was bed-bound and breathless. When I saw my doctor that evening, it became clear that my condition was becoming more and more severe. I could see the concern in her face as she told me that she didn't know what to do with me. I would have to be admitted to the Intensive Care Unit (ICU) if I was to have any chance of surviving - I had no choice.
Recovery journey
"It's been three months since I was in hospital. I'm very gradually taking the necessary steps toward recovery after having been in a coma for nine days. When I awoke from the coma, my muscles were weak and wasted. Pretty quickly, the doctor prescribed me medical nutrition, that's rich in proteins, which is a very important component when you're bed ridden."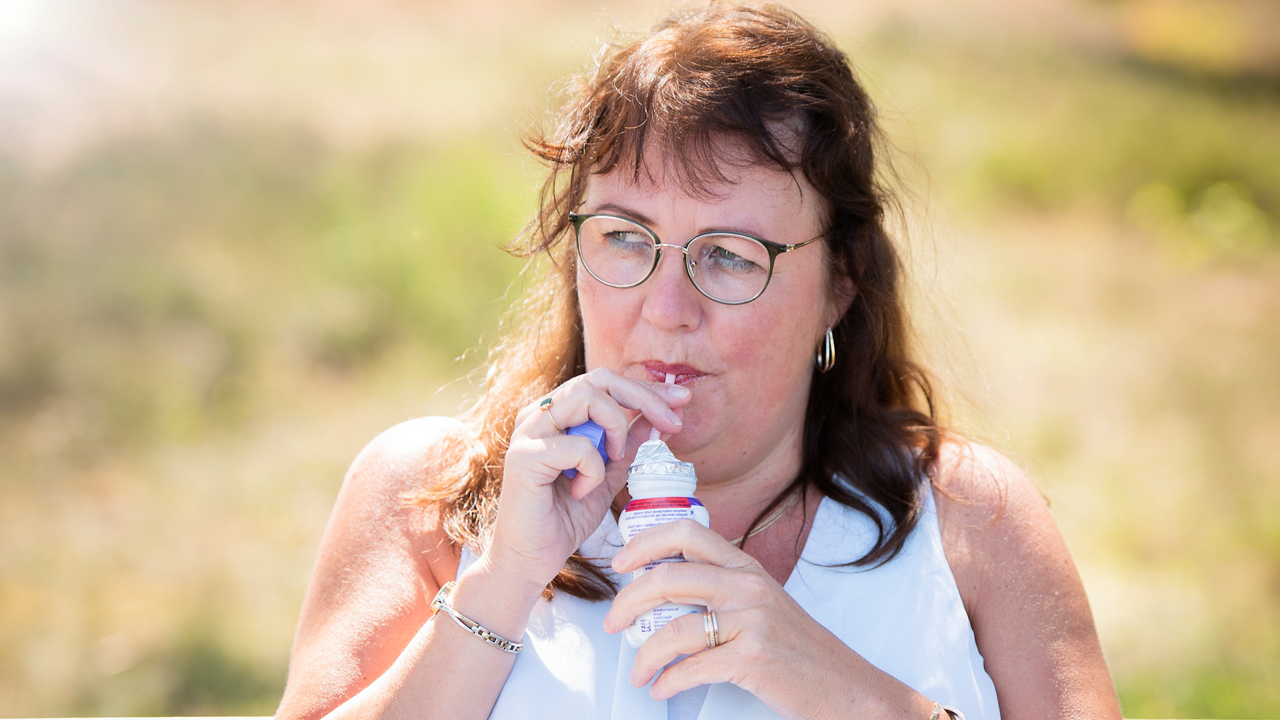 Medical nutrition products are specifically designed to meet the nutritional needs of patients who are unable to eat sufficiently or to meet their nutritional requirements due to disease or its treatment. Medical nutrition can positively contribute to clinical outcomes and quality of life for patients with a variety of conditions and diseases. Medical nutrition must always be used under medical supervision.
Read more
When I returned home, I took the medical nutrition less frequently and felt worse as a result. I realized going back to medical nutrition three times a day as I had in the hospital is just better; you need that for recovery.
Gradually, my strength is returning, and I'm feeling more able to deal with the day-to-day challenges that come with the process of recovery. In my opinion, medical nutrition is underestimated and should receive more attention.
I'm proud of the first few steps I've taken on the journey to recovery and I'm looking forward to returning to work. The future is unwritten, but I know that I will make the most of every day that I have."
Information on this page is not intended to be a substitute for professional medical advice. Always seek the advice of a healthcare professional if you have any questions or concerns.