Discover rich educational content from Nutricia's presence at ESPEN 2022
As partner to healthcare professionals with decades of experience anchored in science, Nutricia helps drive life-changing and life-saving health outcomes by filling the nutritional gaps of patients during treatment and at every step on their road to recovery.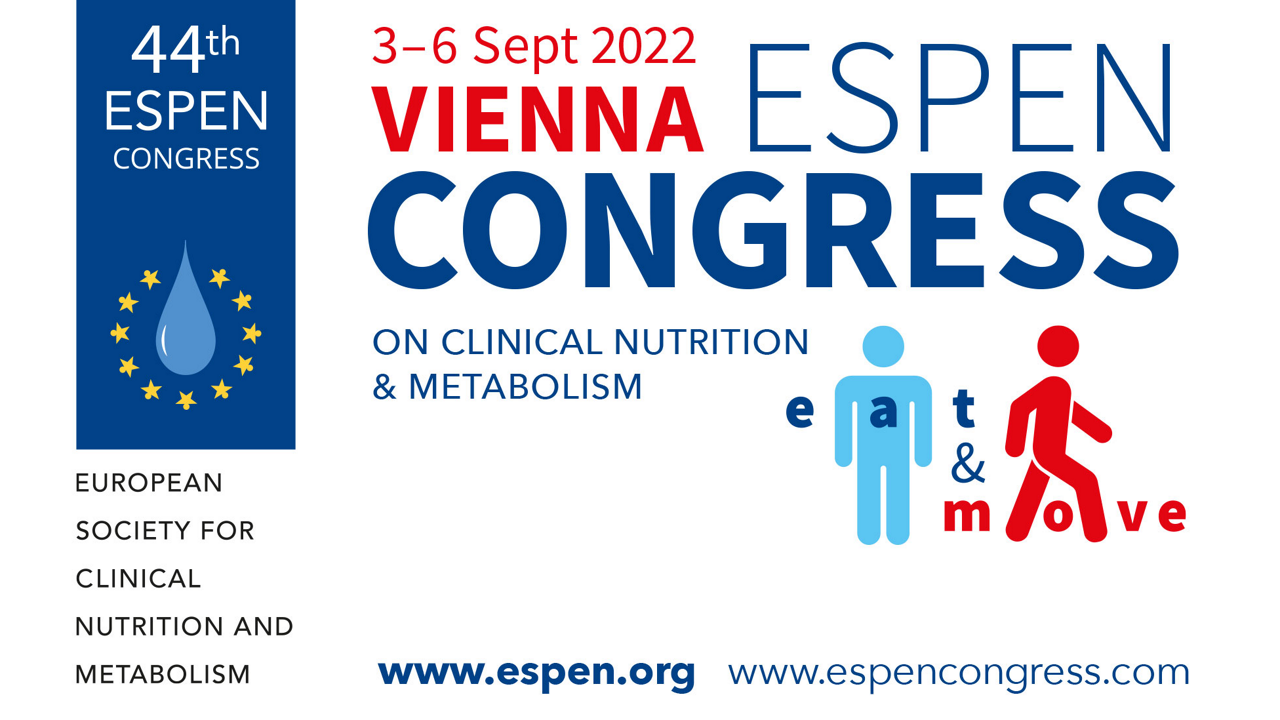 ESPEN was held in Vienna from the 3rd-6th September 2022. ESPEN, the Congress on Clinical Nutrition & Metabolism. ESPEN (European Society for Parenteral and Enteral Nutrition) promotes nutritional care and is committed to disseminating the best science, education, and innovative concepts in the field. Nutricia was present during the congress with a booth, hosted a satellite symposium and held 8 educational events to complement the ESPEN program.
You can still register for ESPEN to gain access to the scientific program until December 2022 .
Register here
Nutricia Satellite Symposium
Nutricia's Satellite Symposium took place on Sunday 4th September titled 'Time to Step Up: Challenging the Status Quo to Enhance Patient Recovery'. The symposium looked at the central role of muscle in supporting optimized patient outcomes and recovery and how medical nutrition can support patients with cancer, stroke or frailty to minimize muscle loss with timely, assertive and high protein nutrition support.
If you missed us, don't worry, watch the full recording here.
Watch live expert sessions recorded and hosted in the Nutricia Hospitality Suite
As key partner in research and education, Nutricia hosted 9 live events in which many international thought leaders discussed key topics on different areas of clinical practice.
Replays of all sessions: COMING SOON!
Recovery focused nutritional therapy across the continuum of care
A group of experts published a review paper emphasizing how healthcare professionals could take the learnings of the Covid-19 pandemic and apply more broadly by using an assertive, multi-modal nutrition support approach. Get access to the publication as well as a feeding decision tree to support patients.
Find out more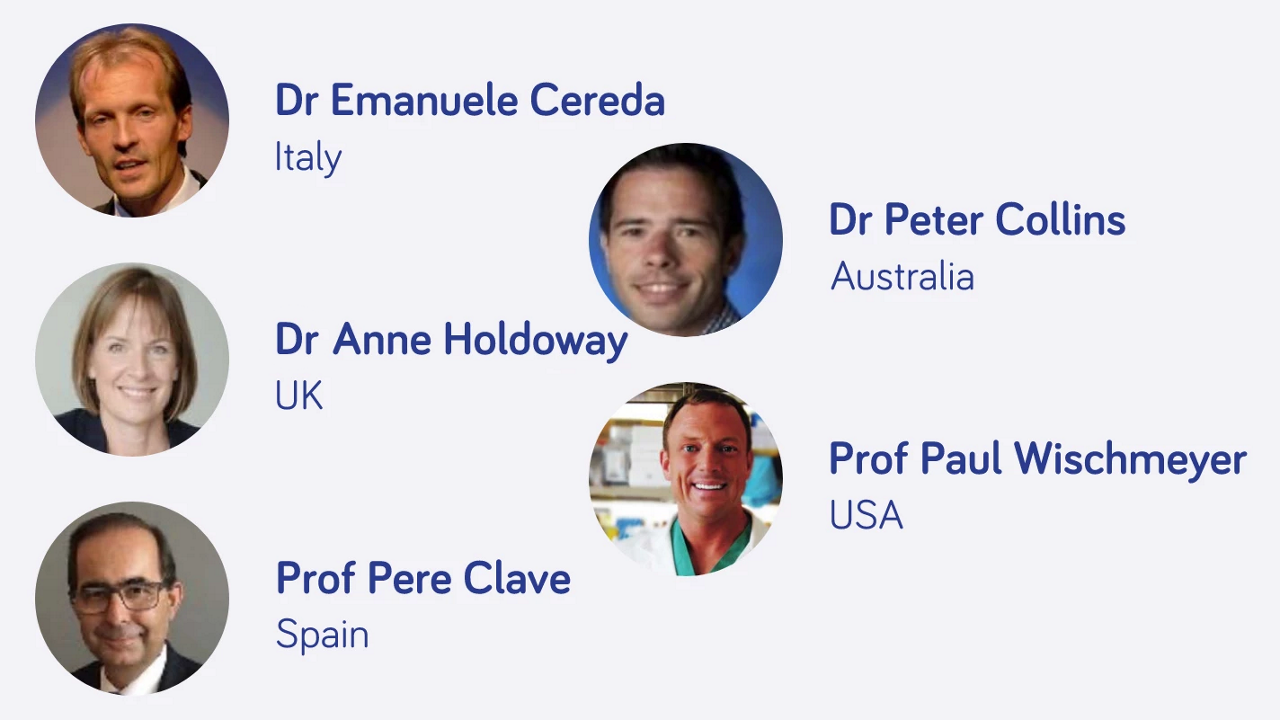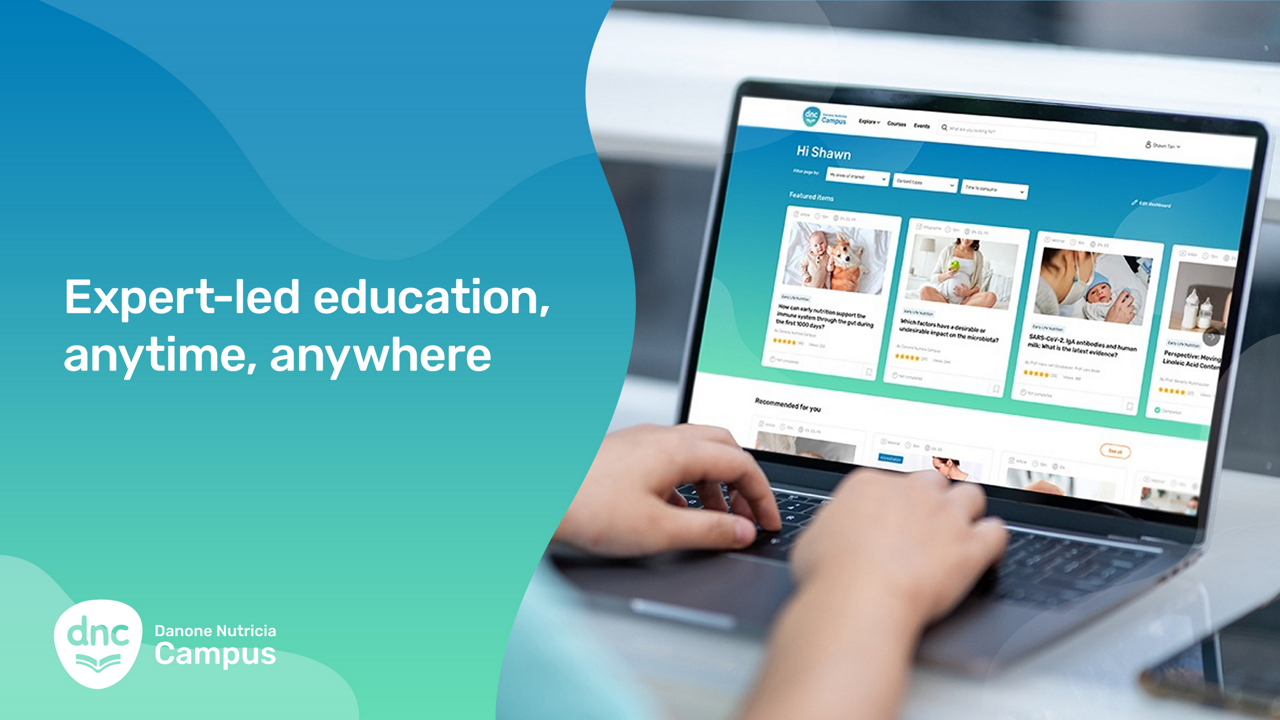 Danone Nutricia Campus
Danone Nutricia Campus is dedicated to help healthcare professionals to deliver the highest quality of care in their practice by providing credible and tailored educational content on nutrition. The platform co-designed with healthcare professionals offers a personalised learning experience with the latest insights and tools to support fellow healthcare professionals in their learning journey.
Register here