Recovery focused nutritional therapy across the continuum of care​
With the emergence of Covid 19, the spotlight turned to ICU and long-term recovery across different care settings. The pandemic saw many medical and nutritional societies update key guidelines to enable healthcare professionals (HCPs) and systems to respond to the crisis and optimize care pathways.
A group of experts published a review paper emphasizing how healthcare professionals could take the learnings of the Covid 19 pandemic and apply it more broadly by using an assertive, multi-modal nutrition support approach. The publication emphasizes the need for continued medical nutrition therapy through different settings and particularly at hospital discharge, where break points in care are often found. ​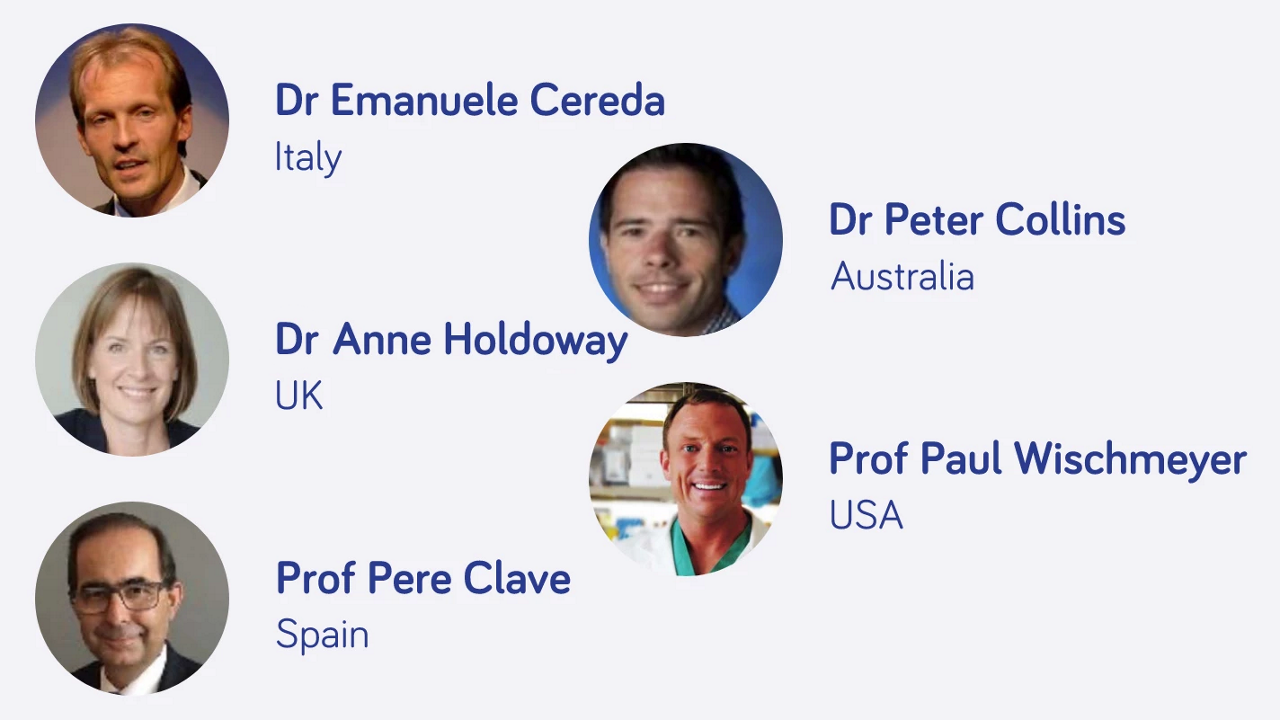 Publication in Nutrients​
The publication 'Recovery Focused Nutritional Therapy across the Continuum of Care: Learning from COVID-19' has now been published. This review paper is of relevance to doctors and other HCPs in acute care and primary care worldwide since it addresses early, multi-modal individualized nutrition intervention across the continuum of care to improve patient outcomes in COVID-19 with learnings to extend to the care of vulnerable, hospitalized patient groups.
To publication
Impact of inadequate nutrition​
The paper looks at the value of nutritional intervention along the entire continuum of care. Inadequate nutrition can have an impact on body weight, muscle mass and physical performance across the patient journey. Table shows symptoms, metabolic, nutritional status and nutritional intake factors contributing to malnutrition and impaired/delayed recovery across the continuum of care. It is well characterized that many patients that have extended ICU stays never return to their original level of ability, with it often taking years to fully recover.​
Feeding decision tree supporting patients​
This feeding decision tree provides a concrete, credible, and guideline supported visual to enable HCPs to ensure patient's nutritional needs are being actively addressed.
At Nutricia we value the ability to provide nutritional solutions for patients at every step towards their recovery. Alongside the feeding decision tree, we have placed key products to support healthcare professionals select products based on the patient's clinical need. ​
View infographic
From hospital to home​
Multiple nutritional challenges highlight the need for early individualized nutrition intervention.1
Nutritional care in ICU​
​Learn more on enabling individualized nutritional care during hospitalization, including in the ICU on page 5 and 6 of the publication1.
Nutritional care during hospitalization​
​Learn more on enabling individualized nutritional care during hospitalization, at the ward as well as ICU on page 5 and 6 of the publication.
After hospital discharge​
Key challenges at discharge​
Key challenges in nutritional care at hospital discharge include: ​
Low awareness on the critical role of nutrition in recovery and lack of monitoring of nutritional therapy​
High prevalence of obesity and non-communicable disease: need to integrate management of underlying conditions and presence of sarcopenic obesity​
Lack of specialist follow up and individualized approach may lead to providing a single mode of intervention and "wait-and-see" for 1-3 months which may not be suitable for complex patients​​
World Sarcopenia Day 2022
World Sarcopenia Day is the perfect opportunity to increase awareness and knowledge for the prevalent disease, sarcopenia. Sarcopenia is a muscle disease that can drastically impede upon individuals physical function, independence, and overall quality of life. It is therefore vital that attention is given to appropriately diagnosing and managing this disease in order to maintain and promote overall well-being. Join us in celebration of this important day!
Discover more
References
Cereda E et al. (2021). Nutrients; 13(9): 3293​
Rondanelli M et al. (2020). J Cachexia Sarcopenia Muscle; 11: 1535-1547