ESMO recommends nutritional care as integral part of oncology practice
Cancer-related malnutrition impacts patient outcomes
People with cancer are at high risk of becoming malnourished, with around 1 in 3 patients affected1. Malnutrition has a negative impact on clinical outcomes and mortality in cancer patients. It is associated with shorter survival, poor quality of life and performance status, impaired immune function, increased treatment-related toxicities, as well as increased post-surgical complications2-4. It has also been associated with longer hospital stays and costs of stay5.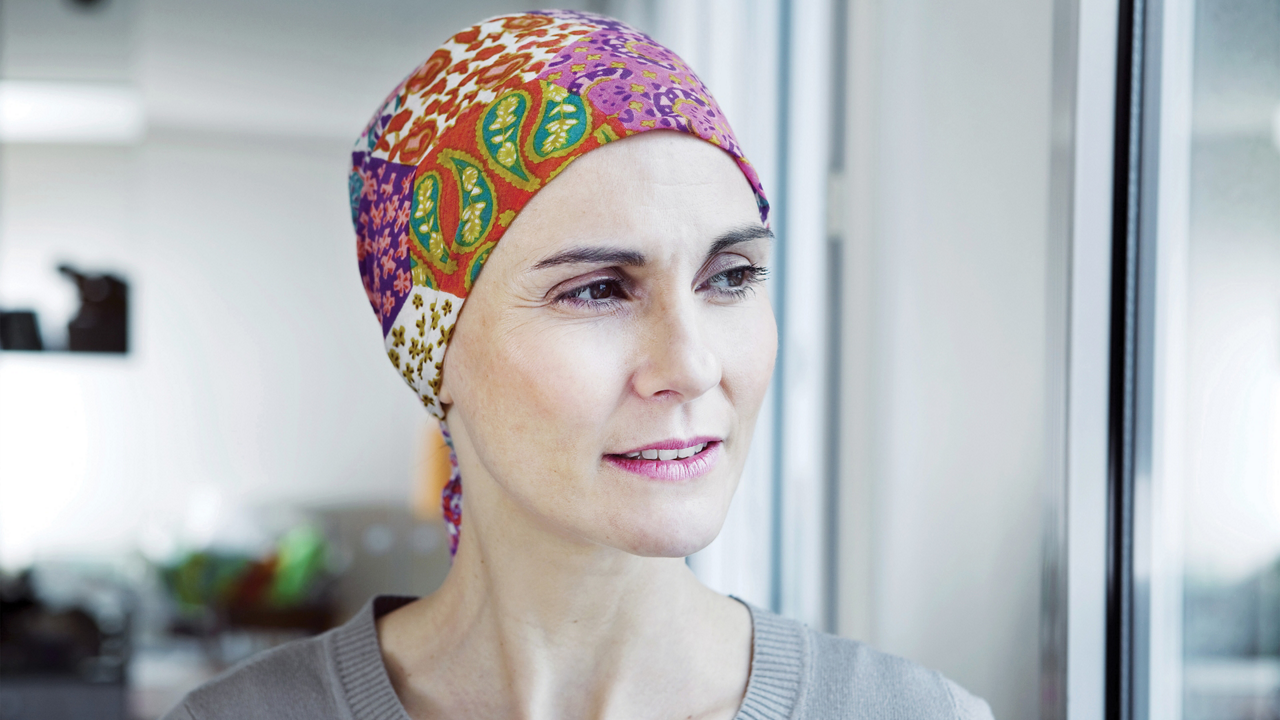 Malnutrition is highly prevalent in head and neck cancers and those affecting the GI system10-11, cancer-related weight and muscle loss (cachexia) can be present at diagnosis (due to the tumor itself) and can worsen along the patient's clinical journey. Anti-cancer treatments particularly can cause nausea and taste changes, with a resulting loss of appetite.
Malnutrition is underdiagnosed and undertreated
Although malnutrition in cancer patient is highly prevalent and can have serious implications for the success of treatment and subsequent recovery, there is work to be done in getting the condition to be recognized and managed as part of day-to-day clinical practice.
Nutritional management
Watch the video with Dr. Jann Arends, Hematologist-Oncologist; Lead author of ESMO guidelines, to learn more on why the new ESMO cachexia guidelines are important for treating cancer patients.
There is an increasing focus on nutrition from societies and patient associations, and clinical guidelines are available (ESPEN, ASCO & other national societies)[6-9].
Whilst recent positioning papers and clinical guidelines aim to raise awareness of malnutrition and provide guidance to clinicians specializing in cancer care (for example, routine nutritional counselling), implementation of nutritional care in clinical practice remains one of the main challenges.
ESMO launches new clinical guidelines for management of cachexia
European Society for Clinical Oncology (ESMO - one of the leading global oncology societies - has taken the initiative to develop a set of guidelines on the management of cachexia in adult cancer patients, with the aim of improving cancer care and providing a tool for the clinical management of malnutrition in cancer patients.
As part of their new guidelines, ESMO endorses implementation of nutritional management as integral part of cancer care and provides recommendations for identification, prevention and treatment of reversible elements of malnutrition in adult cancer patients. They also recommend nutritional intervention to support clinical outcomes during anti-cancer treatment, stating that they should be an integral part of cancer care, from the time of diagnosis onwards.
---
Full ESMO publication
ESMO recommends nutritional care as integral part of oncology practice. Click below button to get access to the full ESMO publication.
To full ESMO publication
---
The ESMO guidelines
"To support patients not losing body resources, nutrition needs to be standard and central component of supportive care, accompanying every anti-cancer treatment." Dr. Jann Arends, Hematologist-Oncologist; Lead author of ESMO guidelines; Head of Nutrition Group German Oncology Society
Watch the video with Dr. Jann Arends to learn more on the objective of the new ESMO cachexia guidelines and how the guideline can help you in managing malnourished cancer patients
The role of Nutricia
Nutricia supports the implementation of the guidelines in clinical practice and provides an easy, guideline-based roadmap (tool) to facilitate this. Nutricia also provides educational materials aiming to help improve oncologists ability to screen, assess and manage malnourished patients. Nutritional care improves patient's outcomes and quality of life12. Hear experts' perspectives on the importance and benefits of nutritional care for cancer patients
References
Pressoir M, et al. Br J Cancer. 2010;102(6):966-71. Currow et al, 2018 Ann Oncol; 29(5):1090-1091
Chen Y, et al. World J Gastroenterol. 2011;17(13):1779–86, http://dx.doi.org/10.3748/wjg.v17.i13.1779.
van der Meij BS, et al. J Nutr. 2010;140(10):1774 80, http://dx.doi.org/10.3945/jn.110.121202.
Paccagnella A, et al. [missing citation]
Hughes BG, et al. Head Neck 2013;35(3):436–42, http://dx.doi.org/10.1002/hed.22992.
Rauh S, et al. ESMO Open. 2018;3(4):e000345.
Arends J, et al. Clin Nutr. 2016;36(1):11-48.
Arends J et al, Clin Nutr. 2017;36(5):1187-96.
Roeland EJ, et al. Management of Cancer Cachexia: ASCO Guideline [published online ahead of print, 2020 May 20]. J Clin Oncol. 2020;JCO2000611. doi:10.1200/JCO.20.00611.
Pressoir et al, 2010 Br J Cancer. 16;102(6):966-71
Hebuterne et al, 2014 JPEN J Parenter Enteral Nutr.;38(2):196-204
Sánchez-Lara et al. Nutr Cancer. 2012;64(4):526-534