Welcome to the healthcare professional pages of Cancer care. Here you'll find a range of valuable information relating to the topic of cancer-related malnutrition and cachexia, including articles, clinical guidelines and products.
19.3 million new cancer cases in 2020[1]; malnutrition affects up to 80% cancer patients[2].
An integral part of cancer care
It is well known that cancer patients who maintain a healthy weight are likely to have better treatment outcomes3. But this can be hard thing to achieve when numerous factors can negatively affect their ability to get enough of the right nutrition. Reduced food intake due to treatment-related taste alterations and nausea, together with increased catabolic metabolism, can leave many patients malnourished and/or cachexic4-13. Medical nutrition has a clinically proven role in improving nutritional status and so helping cancer patients maintain weight14, which can give their primary treatment the best possible chance of success.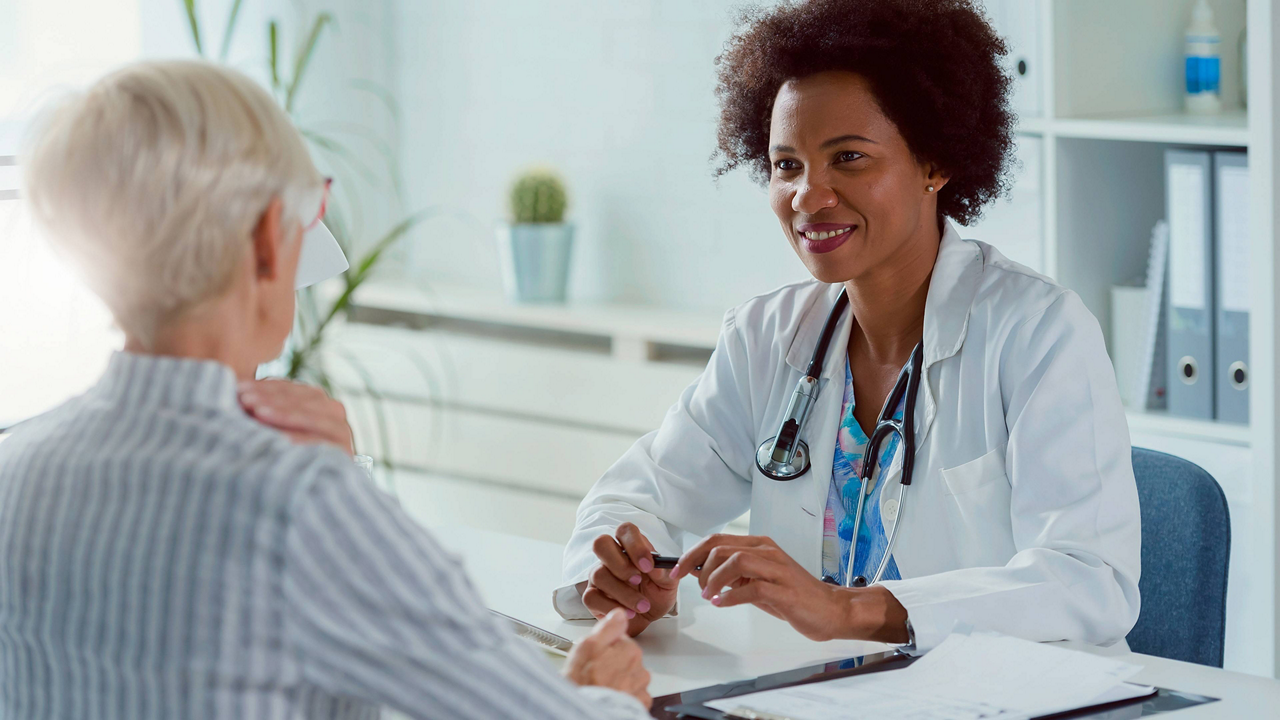 Oncology portfolio
There are health challenges adults may experience which can be managed or improved with medical nutrition (for use under healthcare professional supervision only). The Nutricia products shown from this point onwards are foods for special medical purposes and intended for the nutritional management of diseases and related medical conditions.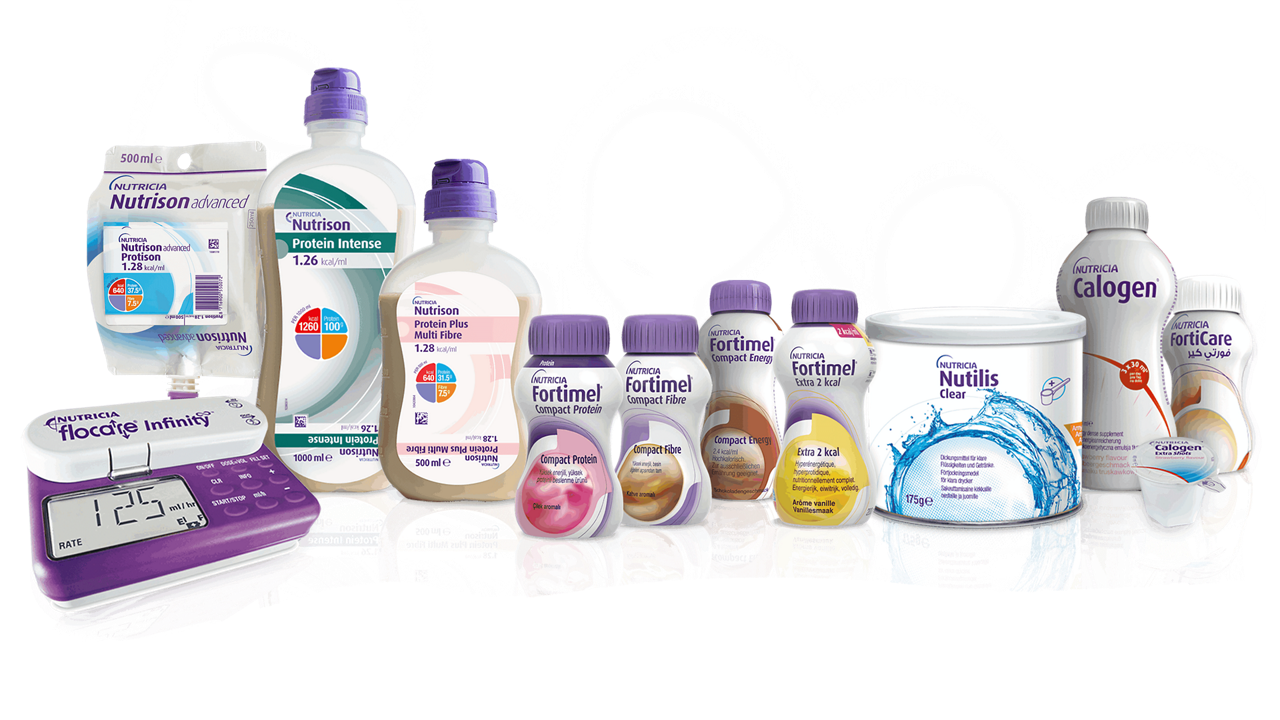 Oncology products
The Nutricia oncology products should be used under medical supervision.
Learn more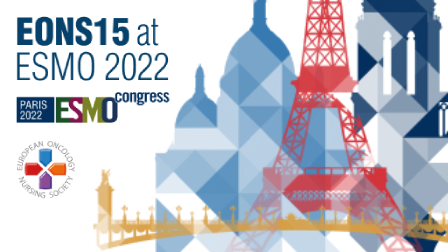 Nutricia proudly sponsors EONS15 symposium
Join Nutricia at the EONS15 symposium "Person-centred interprofessional practice in nutrition – from dream to reality." Nurses play a crucial role in patient centered care in oncology, including prevention, recognition and management of nutritional challenges. Learn more about nutritional care in oncology at the EONS15 congress.
Find out more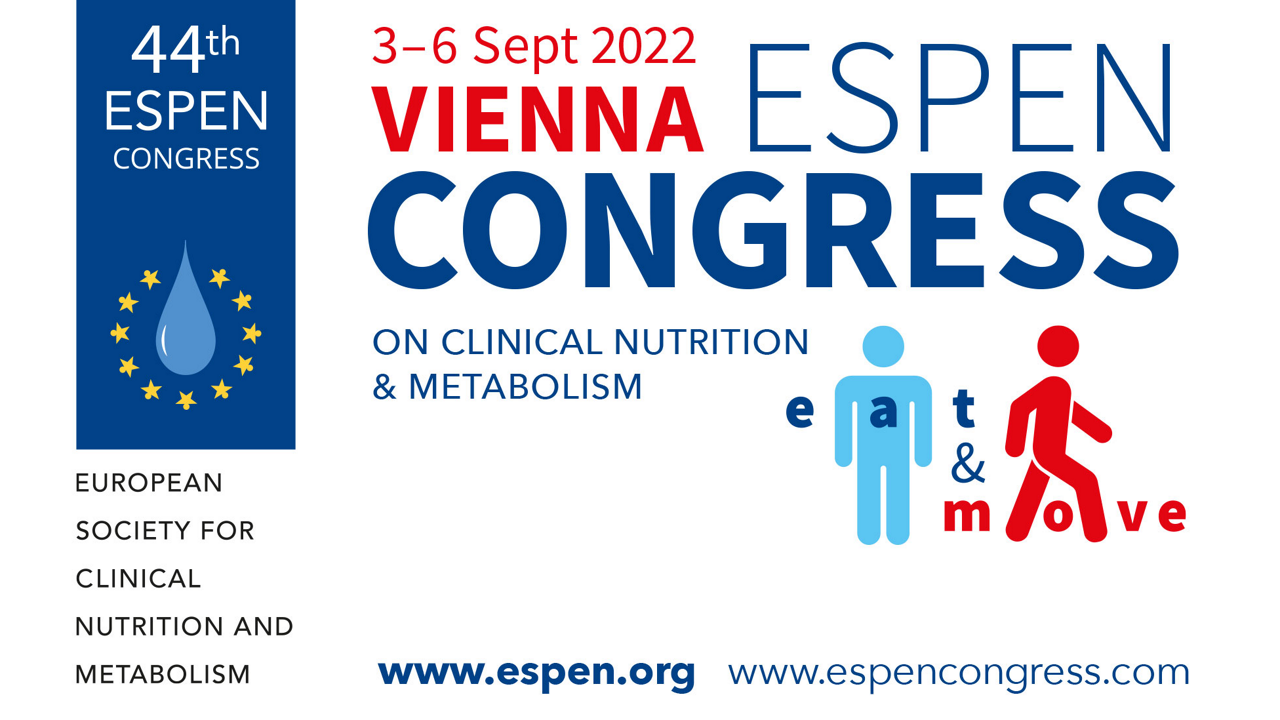 Discover rich educational content from Nutricia's presence at ESPEN 2022
If you missed the Nutricia Satellite Symposium at ESPEN, don't miss the opportunity to watch top experts outline the value of muscle as the effective target organ for nutritional intervention in cancer, stroke and frailty. In addition, no less than 8 expert educational sessions were held covering diverse topics on nutritional care in the areas of intensive care medicine, oncology, protein quality and enteral feeding. Get access to the recordings now.
Find out more
Jonathan's story

Jonathan was diagnosed with mantle cell lymphoma, one of the most aggressive forms of cancer, not once but twice. This is the story of his journey, from diagnosis, through two rounds of grueling treatments and into recovery. Jonathan is now cancer free. Watch the video and find out more about his experience, including the positive steps he took to keep his body as strong as it could be throughout, including the role of medical nutrition.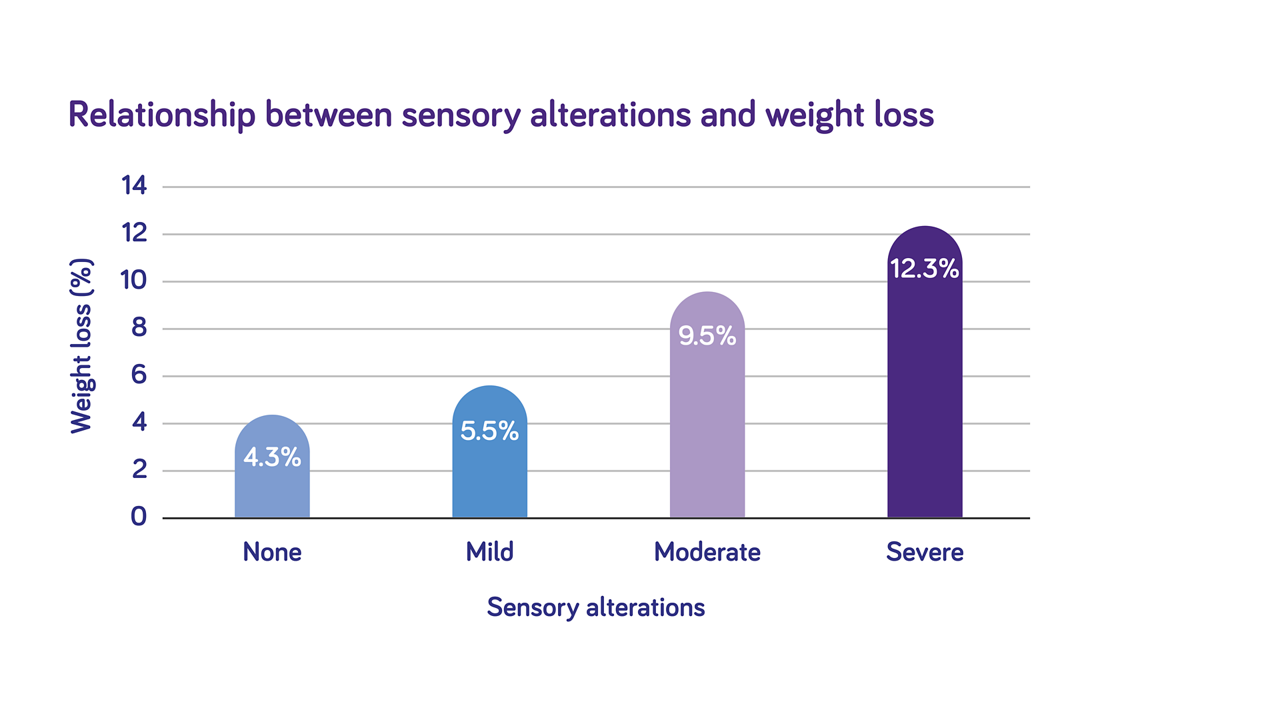 Taste alterations and weight loss
Sensory changes in cancer contribute to weight loss and malnutrition, increasing the risk of poor clinical outcomes15-21. Sensory-adapted oral nutritional supplements, such as the Fortimel Compact Protein Sensational flavor range, have been designed and validated with cancer patients experiencing taste and smell alterations.
Find out more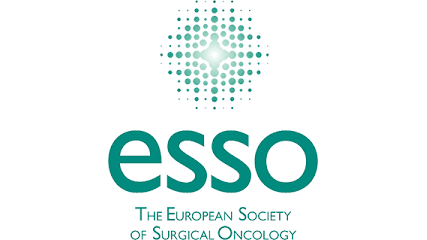 ESSO collaboration
Nutricia works hard to make a positive and proven difference to patients' lives, by supporting patients, carers and societies throughout their journey with cancer and helping to deliver a better quality of life. We do so by collaborating with societies like ESSO (European Society for Surgical Oncology), to drive better nutritional support in cancer care.

Find out more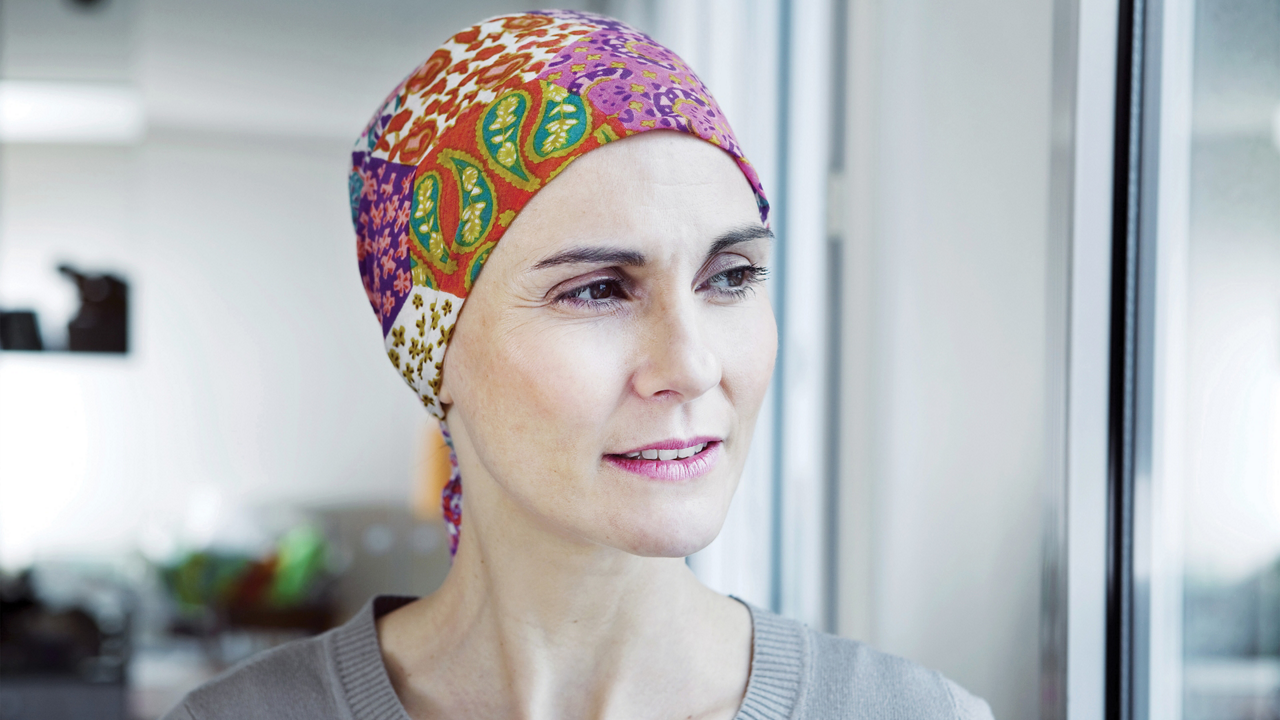 Consequences of weight loss during cancer
Weight loss can affect the success of treatment22. At Danone Nutricia Research, we work with cancer specialists, academic institutions, as well as cancer patients themselves, in order to develop nutritional solutions that address patients' needs.

Find out more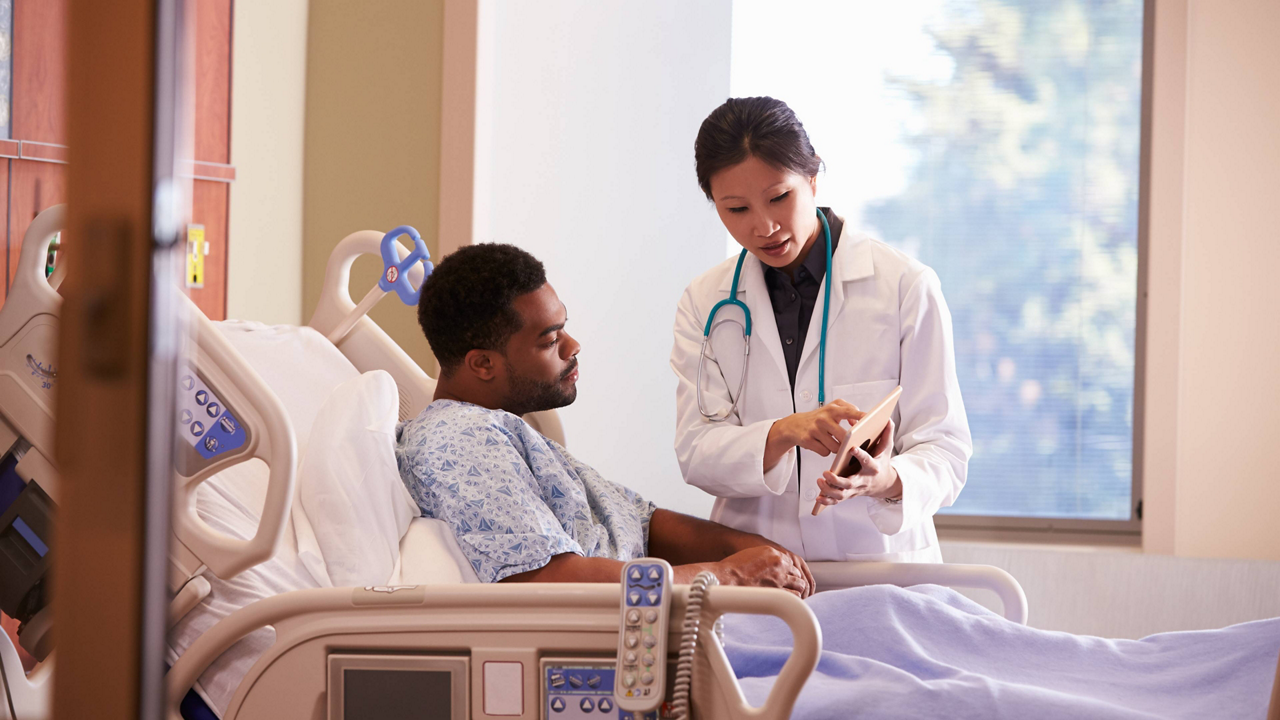 Malnutrition
Cancer-related malnutrition and loss of lean body mass ('cachexia') are common and associated with poor outcomes for the patient. Find out more about the causes and consequences, as well as the aim of nutritional interventions at Danone Nutricia Research.
Find out more
References
Ferlay J, et al, eds. Global Cancer Observatory: Cancer Today. Accessed March 2022 gco.iarc.fr/today
Laviano A, et al. Nutrition 1996;12:358-71.
Martin L, et al. J Clin Oncol 2015;33(1):90-9
Fearon, et al. 2011 Lancet Oncol 12(5):489-95.
Arends, et al. 2017 Clin Nutr 36, 1187-96.
Baracos, V, et al. Nat Rev Dis Primers. 2018;4:17105.
Argilés JM, et al. BMJ Open Gastroenterol. 2016;18;3(1):e000097.
Spotten et al. 2Ann Oncol. 2017;28(5):969-84.
Nejatinamini et al. Nutr Cancer. 2017;70(3) 474-82.
Nejatinamini et al. Nutrients. 2018;10(9): 1236.
Churilla TM, et al. BMJ Open. 2011;1(2):e000397.
Ströhle A, et al. Oncology Reports. 2010;24(4):815-28.
Mardas et al. Support Care Cancer. 2015;24(6):2619-25.
TBC
Drareni K, et al. Semin Oncol. 2019;46:160-72.
Brisbois TD, et al. J Pain Symptom Manage. 2011;41:673-83.
Boltong A, et al. Support Care Cancer. 2012;20:2765-74.
McGreevy J, et al. Support Care Cancer. 2014;22:2635-44.
Turcott JG, et al. Nutr Cancer. 2016;68:241-9.
Belqaid K, et al. Acta Oncol. 2014;53:1405-12.
Bressan V, et al. Support Care Cancer. 2017;25:1699-1712.
AS Ahmad, et al. Br J Cancer, 2015;112(5): 943–7.